Trip to Paraguay with IMAHelps
The team here at Huntington Dental Excellence were privileged to make our annual trip with IMAHelps to help change the lives of those in need. On July 24th we took off for Paraguay and over the next week we were able to help bring back smiles to the less fortunate who can not afford proper health care. Below are the photos we took from our trip. Enjoy!
If you would like to donate or volunteer, please visit the IMAHelps website at https://www.imahelps.org/
July 24: Our dental team at the airport ready for our 13 hour trip to Asuncion, Paraguay
Dr. Stephen Goei (oral surgeon), Denise (dental assistant), Adrian Goei (dental triage), Dr. Gin Goei (dentist), Megan Goei (surgery assistant), Erin (surgery assistant)
We finally arrived the next morning at 4 am! We had time for a nap and a shower and then took a bus to the hospital to set up shop.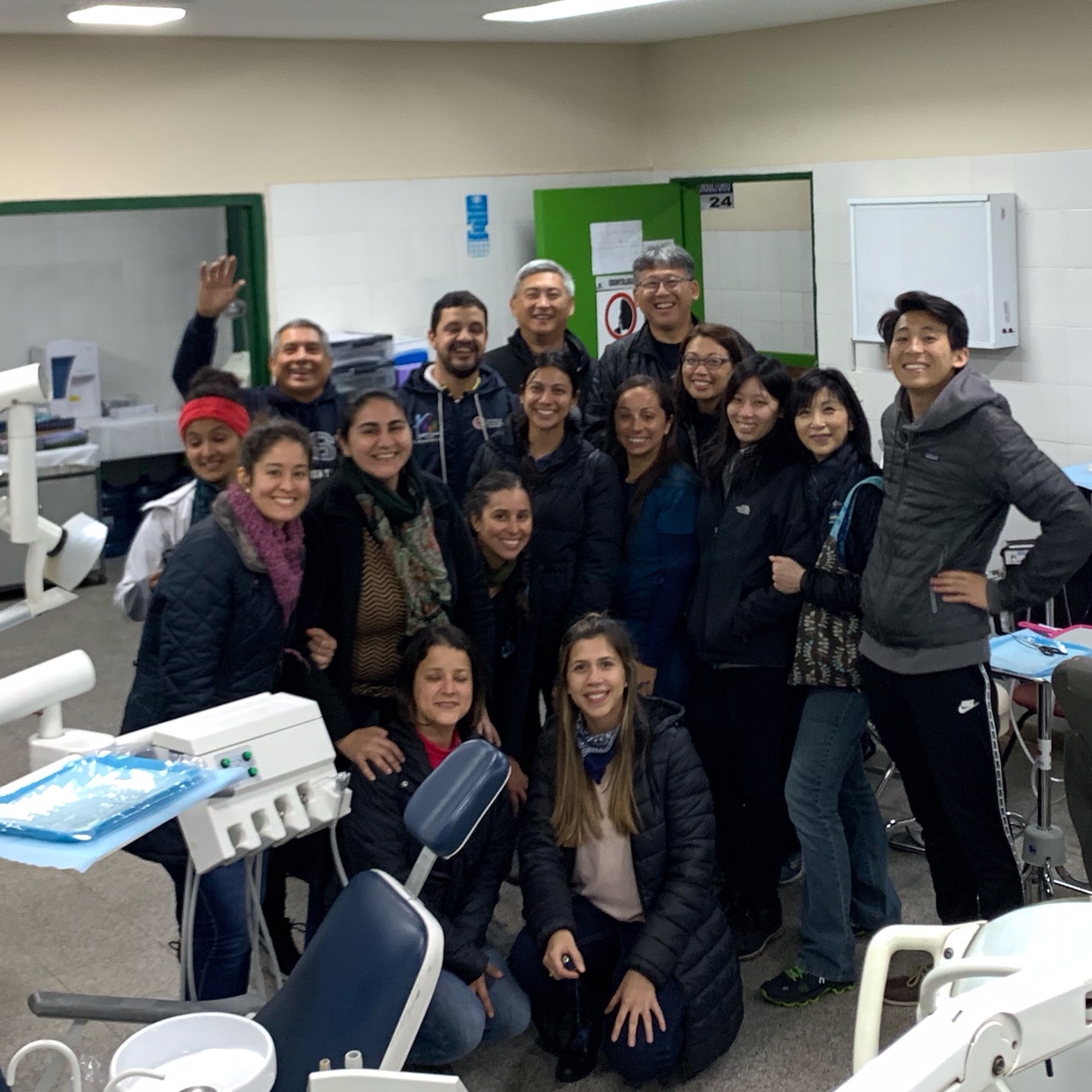 Our team just arrived at the hospital dental clinic and meeting some of the Paraguayan dental team
First meeting in the dental clinic at the hospital in Luque, Paraguay
Dr. Stephen Goei and Erin at work
Arriving at the hospital at 7:30 am on the first day. So many people waiting in line!. Some people have been waiting since 2 am.
Dr. Gin Goei and Denise at work. As the dental units often broke down during the day, we learned to improvise..and be patient!
Our colleague Dr. Billy Liang and Carolina pre-examing all patients early in the morning
Bring your own instruments!
At work in the dental clinic!
Taking a little break with my friends Dr. Shauna Lee and Vicki Shinto
Unfortunately, many patients needed extractions.
Thank you to our dear friend Vicki for running the sterilization area
The only guy not working in this picture is Dr. Roberto Cardoza, Dental Clinic Director at the hospital. Just kidding! Thank you Dr. Roberto for constantly troubleshooting,
fixing dental chairs, compressors, lights, autoclaves so we can continue to see patients.
Every day the line of people waiting is many blocks long. Police support was needed. No Fast passes!
Triage area outside the hospital
Many thanks to Dr. Laura and Dr. Roberto from Luque Hospital Dental Clinic for taking VERY good care of us and making us delicious home cooked lunches.
Proud of my kids for waking up every day at 5 am and working hard all day without complaining!..Now, why can't they do that at home?
Kudo's to dental hygienist Christina. She worked out of a van and had her own open air waiting room
Kudo's to dental hygienist Christina. She worked out of a van and had her own open air waiting room
Triaging early in the morning!
Megan had to learn her surgery instruments in a hurry.
Unfortunately, a very common sight for the patients we were seeing...

Voila! Denise and Dr. Goei fixed it in 90 minutes
Long lines of people were waiting for us every day. It was also super cold. It is winter in Paraguay
Our last day : packing up and saying goodbye to our Paraguayan colleagues. We have visited here for the past three years. Next year: Jamaica!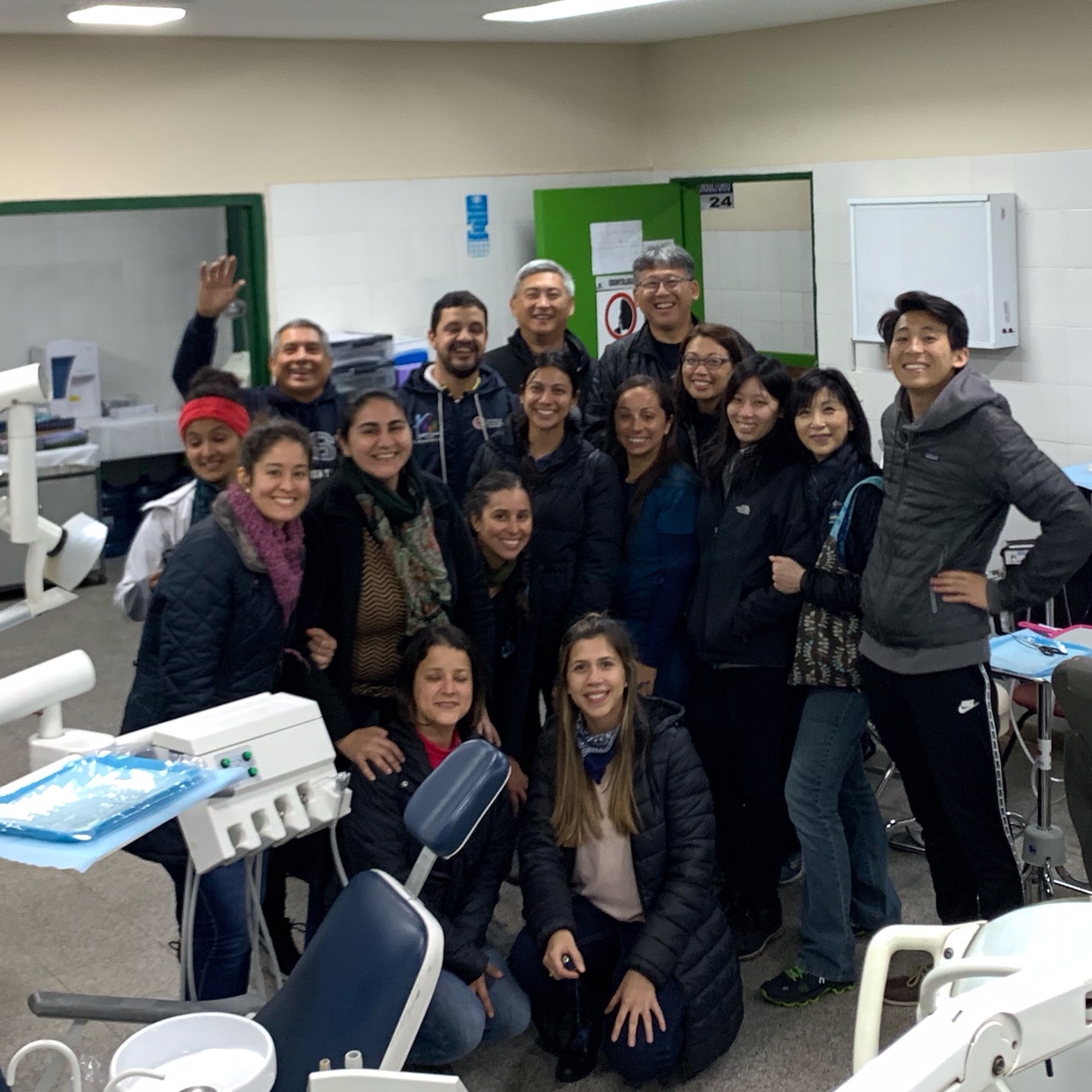 Huntington Dental Excellence is rate 5-stars on both Yelp and Google. Come see why we are the best dentist office in South Pasadena and greater San Gabriel Valley!